A sustainable future starts with the right partners
In order to offer a wide variety of sustainable solutions, we have an extensive partner network covering a variety of products and services in the hotel industry. Finding the right suppliers to implement in the hotel operations can be a time-consuming and difficult task, this is why we always offer guidance in this search. From daily operations to sustainable amenities and materials, our wide network covers all of the necessary aspects.
By choosing the right partnerships, we contribute to the Sustainable Development Goals (SDGs).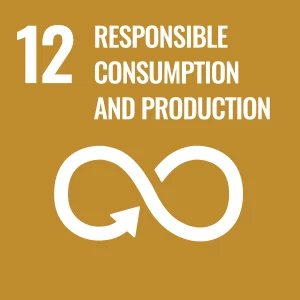 Sustainable Hotel Cosmetics
ADA Cosmetics International is one of the world's leading manufacturers of hotel cosmetics. For over 40 years ADA Cosmetics International has been setting standards by manufacturing and selling high-quality body care products for hotels and their guests. Their aim is to make hotel cosmetics an experience for hotel guests with collections for innovative, sophisticated, hearty, sustainable and mindful hotels
BizforClimate is a business-led movement promoting action to address climate change and providing solutions that scale to the economy at large. They advocate, demonstrate, educate, empower and prosper to transition to a zero-carbon economy. BizforClimate makes it easy to have a positive impact by offering informative solutions, dialogue, and opportunities for collective action.
DOGGYBUG is a privately owned business, specialized in the canine detection and prevention of bed bugs by using specially trained dogs. The DoggyBug dogs are specificallytrained to detect bed bugs with amazing accuracy which allows a hotel to quickly and efficiently detect bed bugs and ensure treatments in only the necessary rooms or areas.
Sustainable Hotel Cosmetics
DOU offers science-based skin care solutions in easily recyclable packaging since 2016. The formulations are 100% compliant with international biocide and cosmetics legislation & are vegan and dermatologically tested. The sustainable liquids are designed for face and body: simplify your beauty routine & save the environment. Made in Belgium.
International Hotel Supply Company is a global provider with a broad selection of quality hotel supplies ranging from hotel amenities to room accessories. In addition to their extensive collection of products, they offer green alternatives for disposables and other products with a high rate of ecofriendly materials, like bamboo, recycled paper, dissolvable fabrics and FSC wood.
Loreca Consultancy is specialized in increasing and maximizing the revenue and online visibility of accommodations on online travel agency's (OTA's) through their own developed algorithm. Their mission is to optimize the bookability of hotels, B&Bs and vacation rentals and with that increase the hotel's revenue model.
Low Season Traveller researches and highlights destinations during their low seasons and show you how much better the experience can often be compared to during the high seasons. They partnered with some of the finest travel organisations in the global travel industry to provide travellers with offers and experiences during the low season months.
Mankind Digital are experts in content marketing, copywriting and digital marketing strategies that promote sustainable, regenerative and environmentally responsible tourism and travel. They work directly with tourism businesses and destination marketing organizations to help them communicate the benefits and advantages of sustainable and responsible tourism, increasing consumer demand for more ethical choices.
MATR makes sleep matter. They provide a premium sleep experience for hotels and their guests and improve their environmental footprint in an accessible, effortless way. The carbon footprint of their mattress is 50% less than conventional mattresses thanks to their circular approach in which 99% of the mattress components are fully recyclable!
MVO Flanders is an initiative of the Flemish government, Department of Work and Social Economy. It is a starting and meeting place for everyone with an interest in corporate social responsibility. It contains a wide range of tools and information aimed at helping organizations to put CSR into practice.
Planet B undertakes business in a very ethical way, socially just and circular economically. They offer premium reusable products that also look beautiful to replace single-use items with a worthy alternative. Planet B has a strong commitment to quality and it shows in Bambooze, the premium bamboo straws that are reusable, customizable and dishwasher safe!
Robinetto is a social impact firm that strives to avoid the bottling, packaging and transportation of water as much as possible. Therefore, they offer more than 40 models of tap water dispensers so you can provide your guests with a glass of cool (sparkling) water, conveniently and freshly tapped. This way, you save space, labour costs and earn back your investment in no time.
SUNx Malta is a strong, universal network to support system for Travel & Tourism stakeholders to build Climate Resilience in line with the targets of the Sustainable Development Goals (SDGs) and Paris Agreement through Climate Friendly Travel (CFT). Their registry offers a great network of sustainable partners and offers education, valuable insights and sustainable suppliers.
The Tourism2030 portal for sustainable & responsible tourism is a administrated by ECOTRANS as a UN Partnership for Sustainable Development and helps certification bodies and destinations to raise their visibility and market access. They offer an overarching overview for tourism stakeholders many solutions/suppliers to transition to a more sustainable future.